Senis SEN-3D-CAM Magnetic Field Camera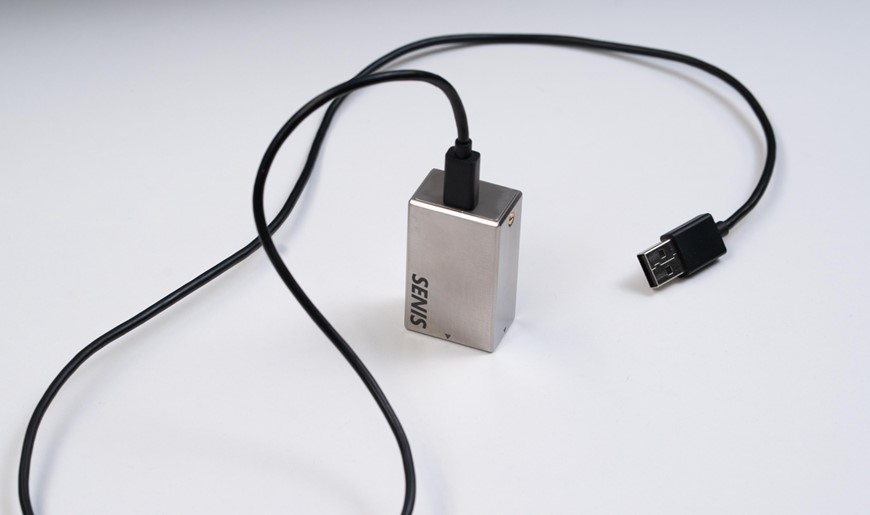 SEN-3D-CAM is the World's First True 3D Magnetic Field Camera. It simultaneously measures all three magnetic field components (Bx, By, Bz) using Senis proprietary 3D Hall technology. The camera provides comprehensive and
accurate pictures of magnetic fields in three dimensions.
With a spatial resolution of 100 μm and a tiny measurement volume of 27μm x 9μm x 4μm in each pixel, SEN-3D-CAM offers unprecedented precision in magnetic field measurement. This is particularly important if you need to measure complex fields with high field gradients. With 16,000 pixels, SEN-3DCAM can acquire a full magnetic image within just 1 second, making it ideal for both inline and offline inspection of magnetic systems.
The direct output of SEN-3D-CAM is in 2D images, with all three field components accurately calibrated. These calibrated images are streamed through a USB-C connection, providing real-time data for analysis and visualization. In addition, the optional Senis 2D Vision Commander Software is available for more sophisticated magnetic image analysis, allowing for advanced magnetic data processing and interpretation.
Experience the future of magnetic field measurement with SEN-3D-CAM, the world's first true 3D magnetic field camera. With its unmatched precision, high acquisition rate, and advanced software options, SEN-3D-CAM is the ultimate  tool for magnetic field analysis in research, industry, and beyond. Stay ahead of the curve and unlock new possibilities with SEN-3D-CAM today.
Features:
Fast, true and precise 3D magnetic field camera
Measures all three 3 field components of a magnetic field (Bx, By, Bz)
Very high magnetic and spatial resolution (16k pixels)
World's smallest sensitive volume of 27μm x 9μm x 4μm in each pixel
High image acquisition rate of 1 image/s
Applications:
Fast, true and precise 3D magnetic field mapping
Fast, true and precise Inline Inspection
Fast characterization and quality control of permanent magnets
Development of magnet systems
Application in laboratories and in production lines
Tech Support
Pricing
To request a Returned Material Authorization number (RMA), please email rma@gmw.com. Please include full details.
Quantity Discount Schedule:
Please contact GMW for quantity discount schedule.
Terms and Conditions
Terms and Conditions:
Prices above are for deliveries to USA, Canada, and Mexico only.
For deliveries in all other countries please contact Senis.
Prices are expressed in U.S. Dollars, FCA San Carlos, California.
Prices are subject to change without notice.
OEM discounts are available.
Payment:
Visa, MasterCard, Amex, Prepayment before shipment, or Net 30 days (subject to credit acceptance).
Delivery:
Stock to 90 days, depending on quantity.